**MN Bride 2010, 2011, 2012 & 2013 Officiant of the year finalist!**
I have the best job in the world. I am a wedding officiant and am honored and humbled to be able to work with brides and grooms ushering them over the threshold to become husband and wife.
Your wedding can be small or large, indoors or outdoors, religious or non-religious; the important thing is that it is your wedding and should reflect the love you have for each other.
As your wedding officiant, my job is to listen to your hearts and help you design a ceremony that really fits your personalities, your values, your dreams and your expectations.
I have authored a book, "Your Complete Wedding Ceremony e-book," which you will receive and will help us create a ceremony unique to you. The love and friendship you both share is and will be the heart of your relationship and marriage. My goal is to celebrate this love and friendship and make your wedding a wedding celebration.
At your wedding you may be nervous, you may be emotional or you may be totally relaxed. Know, I will be there with you, with years of experience to guide and support you.
I am a licensed, ordained, non-denominational /inter-faith minister in the State of Minnesota. In addition to officiating weddings in Minnesota, I have participated in ceremonies in Wisconsin and Colorado.
The types of weddings I facilitate are:
First weddings
Second marriages ceremonies
Multi-cultural ceremonies
Same sex weddings
Inter-denominational weddings
Secular ceremonies
Symbolic rituals
Small or large gatherings
Formal to informal weddings
Renewal ceremonies/anniversaries
Same day weddings or last minute weddings
Surprise weddings
Member: National Campus Ministry Association
Notes:
Finalist (one of three) for MN Bride's Officiant of the Year
Winner Wedding Wire's Bride's Choice Awards™ 2012
Member National Campus Ministry Association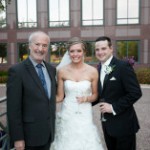 "On August 31st, I married the love of my life. Jim Albani was our officiant and we could not be happier with our choice! He was organized, professional, kind, and so patient. He made it really easy for us to pick out everything that we wanted to include in our ceremony and did everything just perfectly. He definitely went above and beyond to make sure that my husband and I had a beautiful, and personalized ceremony. We are so happy we found him and would strongly recommend using Jim as an officiant to anyone getting married!"
Amanda Anderson
---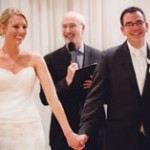 "Matt and I would like to thank you for your time and help in planning our wedding and performing our wedding ceremony. Your book was so helpful and made planning the ceremony easy. We have gotten so many compliments on how touching and personal our ceremony was, and we both are so happy with how it turned out. We will be recommending you to our engaged friends in the future."
Missy and Matt of West St. Paul, MN
---
"Thank you Jim for officiating at Dan and Ratna wedding this past Saturday evening.  I wanted you to know that you were my answer to prayer.  Considering the unusual circumstances of their relationship, cultural and religious backgrounds, and much more, I could do no more or less than leave it all in God's hands!  Thanks to you, their wedding ceremony was everything I could have hoped for and more.  God works in mysterious ways and the results were pressed down and overflowing with goodness, meaning,  and blessing.  We had many comments to that effect from our guests.
I wish you many blessings as you continue to minister to the human family with your gifts and talents.
Thanks again,"
Joyce – mother of the groom
---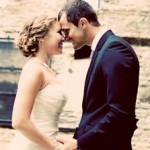 "My wife and I were married at Mill City Museum and we were fortunate enough to happen upon Jim Albani early enough in our planning process to secure his services for our wedding date.
Our first meeting with Jim was at The Wilde Roast in NE (his recommendation) and we knew within five minutes that we wanted him to officiate our wedding ceremony. He was well-organized, amicably professional, and listened to our thoughts/concerns while providing great feed back. Exactly what we needed.
We were looking for someone who seemed capable of delivering a seamless presentation. After only meeting a few times before our wedding day and without any prior rehearsal, Jim exceeded our highest expectations. He eliminated any and all worry from the entire process – allowing us to relax and focus on each other. Through thoughtful prepping and communication, he helped us to create a beautiful ceremony that accurately represented us as a couple and we couldn't be more happy with the results.
Thanks Jim!"
Tim and Stephanie of Minneapolis, MN
---
"I recently attended a wedding service that Jim Albani officiated, and I was so impressed that I had to write a glowing review. The service was so personalized to the couple, and we were hooked on every word. Other guests mentioned how they reflected on their own marriage while listening to the officiant speak. We have recommended Jim's services to other couple's since attending this wedding. As a guest, it was very special to see such a wonderful ceremony."
Clinton
---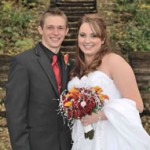 "We had no idea what were were doing, but Jim made planning a ceremony idiot proof. We defiantly needed that. He was very professional and helpful, always available to meet and made sure everything was perfect! We would recommend him to our friends and family for their ceremonies."
Malorie and Shaughn of Forest Lake, MN
---
"Looking back, one of the best choices we made was choosing Jim to officiate in our marriage ceremony. He made us both feel so comfortable and at ease during the most important part of the day. We are so grateful that we came into contact with him and could not imagine our special day without him."
Ana and Brent of Montrose, MN
---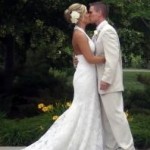 "Jim had been referred to us by a co-worker, and we are SO glad that he was! He was very friendly, and professional. His Wedding Ceremony eBook was very helpful, it allowed us to make our ceremony specialized for our needs. And made planning the ceremony stress-free! Over-all we had a very great experience with him. We had many complements that our ceremony was beautiful, and perfect! We would definitely recommend him!! Thanks!"
Kevin and Danielle of St. Louis Park, MN
---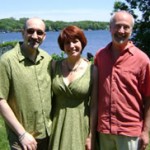 "Jim Albani made our wedding the special day it was meant to be. He was completely easy going and flexible with regards to our needs and provided the ideal energy that we were seeking for our ceremony. We were very very pleased with all that he had to offer. The Wedding Ceremony eBook made it SO easy to choose readings and ceremony styles. Thank you Jim!"
Seri and Paul of Minneapolis, MN
---
"Jim is an awesome officiant! Jim is very professional; often times arrving on-time or early to our scheduled meetings, rehearsal and wedding day. Communication is one of Jim's strongest points; replying to phone calls and emails in a matter of hours, never more than a day. We met with three other officiants before requesting Jim's services and we made an excellent decision."
Sengdara of Minneapolis, MN
---
"My husband and I worked with Jim to create a beautiful wedding ceremony. Jim was very responsive to our interests and ideas on how best to personalize our ceremony. He had a wealth of examples which we were able to draw upon and then customize. He was very helpful and did a wonderful job officiating for us. I would definitely recommend Jim to any couple planning their wedding. Thanks!"
Lisa of Eden Prairie, MN
---
"Jim was a very pleasant and comforting influence in planning and conducting our wedding ceremony. He took the time to understand what we were lookiing for, in both the message and the tone. The ceremony was very intimate and JIm did and said the right things to make everyone comfortable and create a wonderful moment and memory. His words were sincere and warm. We used Jim's book to help create our ceremony, and found his advice and experience to be excellent. We couldn't have chosen anyone better than Jim to perform our wedding ceremly."
Mike and Sara of Minneapolis, MN
---
"My husband and I were married this weekend by Jim Albani, and I can honestly say, I would not have had it any other way. He was light hearted, had a good sense of humor, and he helped us build a ceremony that was just right for us. It was so stress-free working with Jim, and we got many compliments on our ceremony… people laughed and they cried. It was was one of the most memorable experiences of our lives!"
Kimberly of Saint Paul, MN
---