Wedding ceremonies can be as unique as the bride and groom. They do not have to be traditional. The style progressive couples choose for their ceremony can depict their unique personalities and lifestyles. Ceremonies can also be civil or spiritual.
Our ceremonies can be:
Traditional
The traditional wedding usually takes place in a church or temple.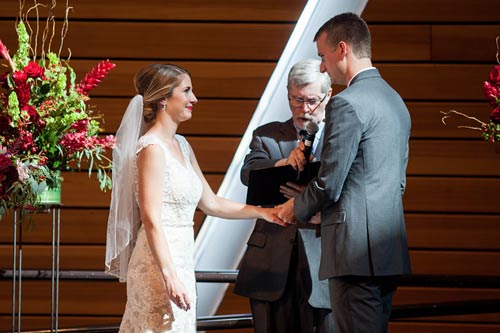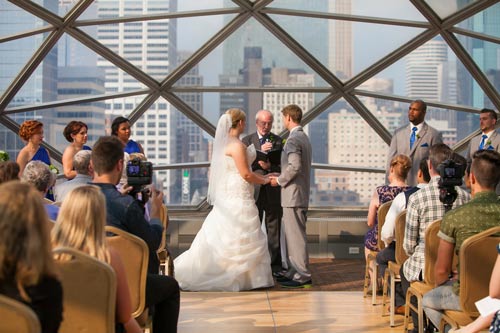 Contemporary
Some couples prefer having a wedding that is more personal but not extreme. Weddings in a favorite place add a contemporary flair without shocking your guests. These locations can be in nature or even at a museum.
Unique
In a unique wedding the couple prefer to make a statement. They want their wedding to portray the characteristics of their personalities.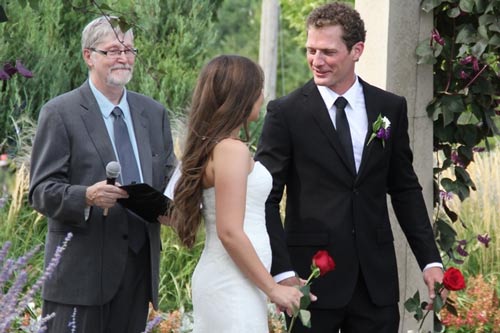 Passive
Not every bride likes to be the center of attention, even for her own wedding ceremony. Many couples have private ceremonies and celebrate with their friends and family at the reception.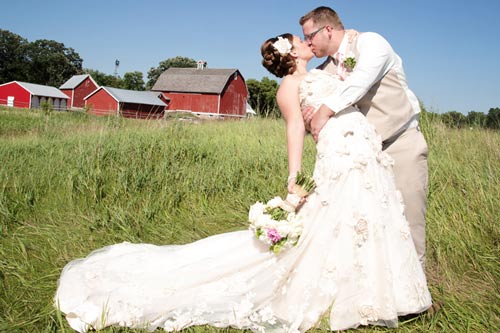 Civil
A civil wedding ceremony generally does not include a spiritual or religious element.
We enjoy creating a ceremony with couples and wedding planners that expresses the commitment of the bride and groom to each other and their partnership in marriage.
Couples will receive a copy of "Your Complete Wedding Ceremony" ebook to help create the wedding ceremony of your dreams.
For the bride, groom and parents of the engaged couple, weddings are a very important day. In order to make the special event very memorable, all of the wedding planning details and budget starting from the invitations, to the wedding ceremony and reception need to be planned correctly.
We will help you plan, organize and execute your wedding. We can serve as guides or we can do it all.
For rates and/or more information, please call or email us.
(612) 825-4432
See the Anatomy of a Wedding as well as videos of a few of our past weddings on our video page.