I believe in love and I connect with love. Witnessing the exchange of love through the vows, smiles and tears during a wedding celebration is something that I've always found exciting and inspirational, even after 30 years!
My sincere goal is to be an advocate of love and an active participant in a joy filled ceremony that reflects the values and demonstrates the love and commitment a couple has for each other; without any bias or judgment regarding the circumstances that brought them together.
I approach weddings with a sense of fun and excitement with the emphasis on love being something truly worth celebrating!
I feel so fortunate to have found the love of my life, in my wife Nancy, and I wish this, same, joy could be experienced by everyone.
My other passions include photography, scuba diving, meditation and travel. It would be an honor to join you in your wedding celebration!

Reviews for Jason Jorgensen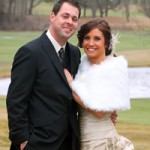 "We can't thank you enough for the beautiful ceremony you gave us. We received so many compliments on how intimate and personal it was. We got our pictures back and we are grinning ear to ear in them…and laughing in others. It was such a special night. You did such a wonderful job telling our stories!"
Jessica and Chris
---
"We were married at the Top of the IDS Tower in Minneapolis. We just wanted to thank Jason again for all he did to make our ceremony memorable, special and personal. Our friends are still talking about our vows and Jason's use of humor and warmth to tell our story as we wanted it to be told. It was such a memorable and magical night for us, in part because we chose Jason for our officiant. He was perfect and worked very hard to make our service fit our personalities and made getting married a time we will never forget — we are still smiling, thank you Jason!"
Lynn and Don
---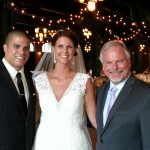 My wife and I were married by Jason and he did an excellent job. We had to plan the wedding remotely as we were living out of town at the time which presented some challenges but he was great about asking us a lot of questions to make sure we had the best experience possible.
Jason made himself available during the rehearsal which was very helpful. He helped make sure the ceremony was seamless and worked well. He was very professional during the process and helped put our minds at ease about the upcoming wedding.
The ceremony itself was excellent, largely due to Jason's positive and happy demeanor. He kept the mood light for our guests and took the pressure off of my wife and I (which we both appreciated). He was flexible in adjusting things at the last minute which was very important as we were tight on time. I would recommend Jason to anyone looking to have a great ceremony. Our guests loved it and we will remember it for years to come.
Ian and Anne
---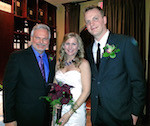 Jason was the perfect fit!
We worked with Jason Jorgenson to officiate our wedding. Neither my husband and I are from the area we live now or where the ceremony was, so didn't have a church that we had a relationship with. Jason was the perfect fit for us. He allowed us to make the ceremony exactly what we wanted it to be, and gave us some helpful suggestions along the way. The day of he was friendly and professional, and made our ceremony memorable and heartfelt. It was a great experience!
Andrea & Michael
---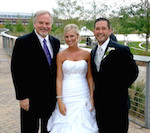 Jason Jorgensen of MN Officiants did an incredible job at our wedding ceremony. Though we only met and communicated only a handful of times it seemed as though he had known us for years. He did a perfect and I do mean perfect job at our ceremony. Thank you Jason
Tom and Jackie
---
Exactly what we were looking for!
We had the opportunity to work with Jason Jorgenson through MN Officiants. Jason did a great job helping us with where to start to design our ceremony. It was personal and fun! My husband and I knew what to expect. Jason was well prepared and took control of the rehearsal so we made the most of our time!
Jessica and Jay
---
We were referred to Jason Jorgensen who is with Minnesota Officiants. We could not have been happier with out decision! He made our ceremony so special and memorable! I got so many compliments! He gave us a ton of options to choose from and it was a lot of fun putting our ceremony together. Everything was so personal. I would recommend Jason to anyone getting married! He is fantastic!
Lindsay & Jesse
---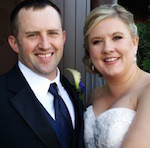 Jason Jorgensen officiated our wedding on 9/13/14. He was amazing!! He is professional, kind, and funny. Everything we could have hoped for on our big day! I would recommend him to anyone!! Just fantastic!
Jennifer & Jeff
---
Jason was our officiant and he did a fantastic job! We had a fairly short and sweet wedding, and he gave it the gravitas that we were hoping for. Plus, I was pretty teary, and he was very calming and that helped settle my nerves. He was so super kind and caring, and that really came through. Thank you so much, Jason!
Anne & Doug
---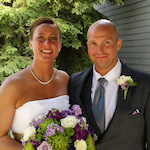 We absolutely loved having Jason Jorgensen with Minnesota Officiants officiate our wedding. From the first time we met Jason we knew he was a fun guy who really enjoyed doing what he does and was passionate about making the day the most memorable it could be for us. Jason was always very organized, and very quick to respond on any questions we had throughout our planning. The Ceremony book that he provided us gave us countless ideas and ways to plan our ceremony so that it really reflected who we were as a couple. The book made it very easy for us to lay out our ceremony, program, etc. Also, Jason did an amazing job tailoring the ceremony to us as a couple as well. He really got to know us through a question and answer activity he had us fill out individually, and then he implemented what he received from both of us into the ceremony. We had so many people come up to us afterwards that maybe did not know us real well as a couple, and they just loved hearing about how we met, what we fell in love with about eachother etc. It made it so personal to us as a couple and our guests. I had so many people tell me that night, and even got emails the next day saying that it was the best and most lovely ceremony they had ever attended and that all weddings should be just like that. We could not have done any of this without Jason, and we are so thrilled he was the one to officiate our wedding!
Kari & Travis
---