You've found your perfect partner, now let's plan your perfect celebration! Your wedding is a celebration of your love and commitment to share hearts and join lives. Let your wedding be the most wonderful day ever!
As an ordained, licensed, interfaith Minister I celebrate all walks of life and perform many types of ceremonies including traditional, non-traditional, civil wedding ceremonies, and more.
Once we've decided to work together, we'll create a personalized ceremony. You may wish to write your own vows and design your own ceremony, or you may prefer my guidance, suggestions, and feedback. Either way, it is important that your ceremony reflects your personal preferences, your spiritual values, and your heart-felt sentiments, and is perfect for you.
My desire to become a wedding officiant was inspired by my own romanticism! One of the first films ever shown at my Jr. High School was Romeo and Juliet. In the auditorium theatre, of all the kids in my class, I ended up sitting next to the one boy I had the biggest crush on, ever. I could hardly breathe through the whole movie! The many tales of romance since, whether of family or friends, in books or movies, or of couples I've married, have touched me and delighted me. Each couple I meet has a unique tale of romance and I am continuously inspired by the love they have for one another!
I hope to meet you soon, and if you choose, I'd like to help you celebrate your lasting love story!

Reviews for Cara Tollefson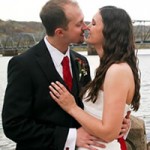 "I had Cara Tollefson perform my wedding ceremony and it was great from the moment we met her to the minute the ceremony was done. She was very helpful and gave her opinions and suggestion through the ceremony writing process but still let it be something unique to us. My husband and I originally had a hard time finding someone we liked but when we first met Cara, we knew we wanted her to do our ceremony. I think we made a great choice. She was just very friendly and wonderful to work with. If I had to do it over again, I would choose her again."
Sarah
---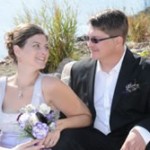 "Cara Tollefson was wonderful. She was available to answer any of our questions 100% of the time; would respond right away; and conducted the ceremony exactly how we expected and wanted it to go. We also gave a very short notice and we were accommodated to the fullest! I would, and already did recommend Minnesota Wedding Officiants to someone I know."
Angie and Chris
---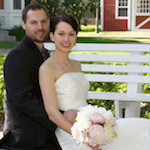 "We very much enjoyed having Cara perform our wedding ceremony. She was willing to work with us to tailor a ceremony that was personal, meaningful, and unique. Everything went beautifully on the day of the wedding and several of our friends and family members commented on what a lovely ceremony we had. Cara was professional and friendly and put us at ease on this important day in our lives! We would highly recommend Cara to other couples looking for a wonderful Wedding Officiant.
Thank you Cara."
Tim and Erica, Minneapolis, MN
---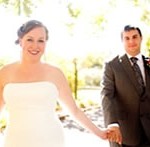 "Cara did a great job as our officiant. She was very fun to work with and was organized and professional. Cara had a calming force during the ceremony. We were able to create the perfect ceremony that was unique and personal to us. I loved having a ceremony that fit our personalities and was lighthearted but also meaningful. I would recommend Cara to anyone that is looking for an officiant."
Adam and Chris
---
"With a week ½ to go before our wedding, we were still searching for an officiant. After researching a few local officiants online, we found Cara. We met with her a few times to confirm details for our wedding. She helped make it very personal which meant a lot to us. She was very flexible and understood our timeline and helped us to make our day absolutely perfect. Her easy-going attitude and thoughtfulness really pulled everything together. We were very appreciative of her time and her talent and are happy she could be a part of our special day.
Thanks again!"
Kyleen and Andy
---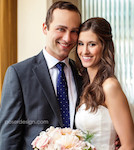 Cara was the officiant for our wedding and she was absolutely wonderful to work with. My now husband and I were planning our wedding from out-of-town so it made it difficult to meet with potential vendors. Cara took the time to meet with us and get to know first via phone and then a second in-person meeting when we were back in Minneapolis prior to the wedding. My husband and I were interested in putting together our own ceremony and writing our own vows. Cara was very supportive of whatever type of ceremony we wanted to create and provided an excellent resource of suggestions for the different portions of the ceremony as well as advice in terms of flow. We provided her a script and she provided great feedback and ideas. At our rehearsal Cara was very helpful in walking our family and friends through the ceremony and provided us with peace of mind. The ceremony went perfectly, Cara did a wonderful job performing our wedding ceremony and was a warm, calming presence. We received many compliments about the genuine and personal nature of our ceremony. Cara is a fantastic officiant and a truly kind and caring person. I enjoyed working with and getting to know her and I would highly recommend her to any couple.
Nicole & Jim
---
Working with Cara was a wonderful experience! My husband and I loved her attention to detail and how she worked with us to create a unique ceremony that truly reflected us as a couple. She even wrote a piece of the ceremony based on our story as a couple. We LOVED working with Cara and would recommend her to any couple who wants a personal and beautiful wedding ceremony.
Courtney & Erik
---
We were married on June 23rd. We had the pleasure of working with Cara. We were a little nervous when initially looking for an Officiant. Neither of us was overly religious and had never been married. We wanted someone to help guide us in our process and help with all the little decisions. Needless to say we were more than impressed with the service we received from Cara. From the first meeting we knew we had someone who would treat our day just as special as we would. We had numerous communications with Cara and she was always responsive and willing to offer advice and willing to sit down when needed. The wedding e-book was amazing with helpful ideas. We loved working with Cara she helped make our day memorable. We actually felt a connection with Cara and at the end of the day we came away feeling like our officiant was a family friend, even though we had only worked together for short time. I would strongly recommend Cara to be an Officiant for any wedding because I know she will treat it as importantly as you would want from someone who is such a focal point of the service.
Chad & Katie
---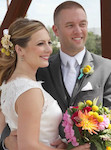 Cara was absolutely fabulous!! The ceremony felt so personal and everything she said was heartfelt. I'm sure she does a ton of weddings and it meant so much that she was genuinely happy and excited for us. She had an amazing energy and many people commented on what an amazing job she did. 
Cara was very helpful with our initial meeting. We were able to figure out the details of the ceremony through the ceremony planning book and email. At the rehearsal we walked through everything and that was VERY helpful. I appreciate that she was willing to rehearse with us. She did a fabulous job of directing everyone. Our wedding day was so special, it meant so much to have Cara there!
Kelly & Brad
---
My now-husband and I do not belong to a church so we didn't know where to start looking for an officiant for our wedding. I came across the website for Minnesota Officiants and we read through the profiles. Cara Tollefson stood out to both of us right away. She seemed like the perfect fit for what we wanted on our wedding day. She is very personable. Whenever we had a question, she would get back to us right away!! She helped guide us through writing our ceremony. My husband and I are both laid back and we wanted our wedding to be about us and she made sure it was! On our wedding day she helped everyone make sure they knew what they were doing and made sure that the wedding started on time which was key for me. She was very organized and we got our marriage certificate back within two weeks! You can tell she really loves what she does and has a passion for it! I would recommend Cara to any future bride!!
Mackenzie and Aaron
---
I want to thank Cara for creating the most beautiful ceremony for my husband and I. I heard SO many compliments the day of the event and even a month later. Cara was so calm and collected during the ceremony it really put me at ease. Our guests loved the "reflections" and thought that really made our ceremony special and different from others. I would highly recommend adding the "reflections" into your ceremony. Cara was very attentive and responsive via email while working together. Overall, if we had to do it over again we would not change a thing. Thanks Cara!
Tori and Ben
---
Cara performed our ceremony and we couldn't have been happier. Our every wish was granted. She was so helpful in helping us plan and coordinate our ceremony and the communication between us was excellent. I was extremely nervous right before the ceremony and she totally helped me calm down. Everything was perfect and fabulous. Thank you Cara!
Kara and Andrew
---