Whether you are planning a religious or secular wedding, we can create a memorable and meaningful wedding ceremony. My goal is to assist you in expressing your commitment to each other and creating a ceremony reflecting your values and love. This is your special day and I wish to honor your views on your union as a new family. Working together we can create a ceremony with wisdom, love and deep meaning that honors your commitments to each other and to your community. I am a non-denominational and interfaith minister licensed to perform weddings in Minnesota. I am a retired family counselor having worked with families recovering from addiction. I am also a certified Prepare/Enrich educator authorized to offer premarital counseling Having worked with families in crises, I have developed a profound respect for the strength of commitment and love in families. It would truly be my honor to assist in the beginning of your new family.

Reviews for Allan Lindgren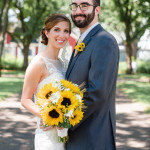 Allan
My husband and I chose Allan Lindgren for our wedding ceremony. Words cannot express how grateful we were for Allan. He took the time to get to know us before the wedding and it just made our ceremony that much more special! It has been two months since the wedding and our guests are still mentioning how beautiful and personal the ceremony was, especially the love story portion! We would choose Allan again in a heartbeat!
---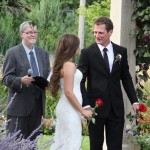 Hello Allan. It was a very nice ceremony. Thanks so much for all you help.  Multiple people commented about the hummingbirds afterward, so I'm hoping someone did get a picture and then I would send it to you. 🙂
Wondering if you could do me a favor and email me a copy of the FULL ceremony that you read.  I would like to re-read it again and have it as a memory. Thanks so much!
Stephanie &  &M Nick
---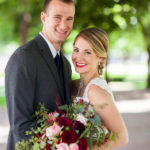 Allan Lindgren! Our original wedding officiant cancelled about 2 weeks before our wedding day. Allan stepped in and did a wonderful job from the moment we met him til the big day! He really tried to get know us as a couple and really understand what we wanted out of our wedding ceremony. He was very easy to work with and incredibly organized. He was able to make us feel at ease during such a stressful time. Allan takes care of the little things which allowed us to really enjoy the day! He made us feel incredibly special and we absolutely loved our ceremony! We highly recommend him!
Megan & Michael 8.6.16
---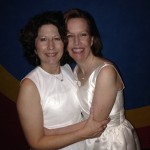 We are so happy we selected Allan. We married in Minneapolis but live in Dallas, TX. Given we were coordinating this long distance we did not know what to expect. Allan was easy to communicate with via email and telephone. We were also able to meet with him one time before the wedding. We instantly clicked. He gave us this wonderful exercise – to answer 4 questions about each other and send to him. What he did was turn it into a beautiful love story. He was able to personalize our wedding experience and not only connect with us but connect everyone there attending the wedding. He was the perfect officiant for our perfect day.
Thanks Allan!
Debra and Margaret, Walker Art Center – Minneapolis
---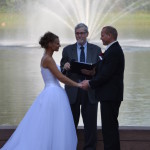 We has such a wonderful day.
Thank you for officiating,
Megan
---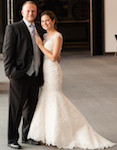 My husband and I worked with Allan Lindgren of Minnesota Officiants. He was easy-going, organized, and calm. He walked us through everything step-by-step and there were no surprises. We were able to choose our own ceremony, from the readings to the ritual. We chose the Wine Box ceremony, and received many compliments on it. We absolutely recommend working with Allan!
Karen & Jeremy
---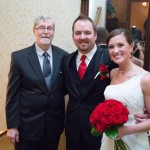 We absolutely loved working with Allan! From the beginning when we met he was organized, easy to reach/get a hold of and always let us know what to expect. We were able to choose the components of our ceremony but the way he put them together was beautiful and very meaningful. We could not have imagined anyone else there with us on our wedding day. I would recommend Allan to everyone!
Alison and Austun
2-14-15
---
The officiant we had originally booked had an emergency and couldn't make it with only an hour notice. No problem! Allan Lindgren swept in and without having talked with either of us still made the ceremony feel special and personal.
Renee – Joseph, Erte – Minneapolis 2014
---
Allan, thank you for officiating our wedding. It should be illegal all the fun we had and joy we felt during our wedding. It was a magical evening. Thank you for sending a copy of our love story. We taped it to the bottom of our wine box so we have a reminder of why we united.
Carrie and Rut
---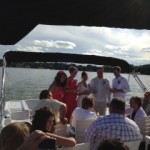 Thanks for performing our ceremony, Nikki and I couldn't have asked for a better day and ceremony. It turned out so great and will be a lasting memory for years to come.  We were wondering if we could get a copy of the ceremony with the "Love Story" included as a cherished keepsake. Thanks again.
Dean and Nikki ~ Al and Alma's, Lake Minnetonka
---
Thank you so much Allan. You made the occasion so calm and meaningful for us. We really appreciate everything you did.
Elliot and Tonia ~ Graves 601, Minneapolis
---
Our officiant was Allan, and he did a great job. We contacted them kind of late in the game, after plans for having a church wedding fell through. I was pretty disappointed at this point, because I had wanted my childhood priest, who knew us really well to marry us. But Allan turned that around for me. He spent the time to get to know us, even had us fill out a questionnaire about our relationship so that he could get to know more about our relationship, and how we work. He took that questionnaire and turned it into a beautiful love story that he included in the ceremony. There wasn't a dry eye in the house. He was really flexible in helping us plan the ceremony, and we were really pleased to work with him.
Amy ~ Matt
---